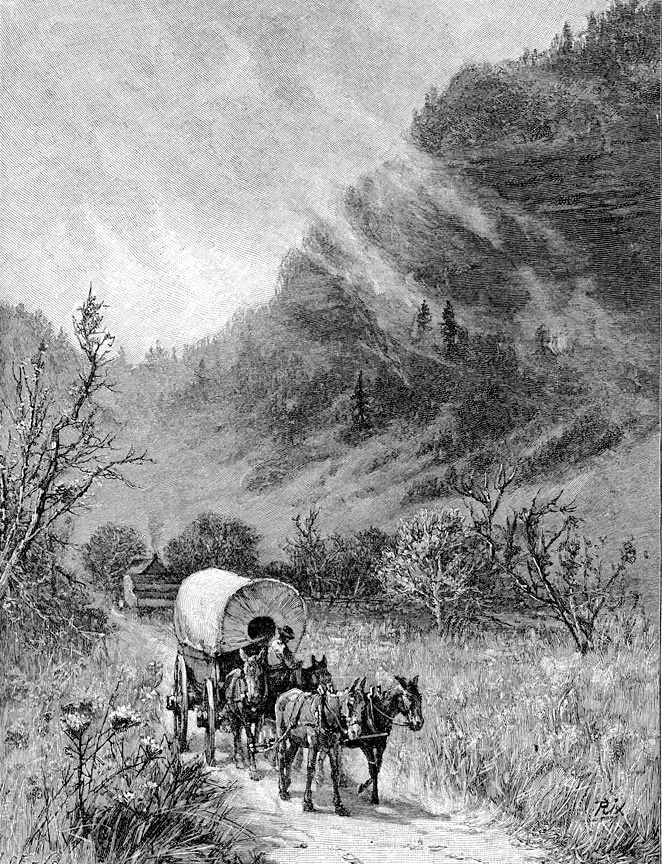 Almost 300,000 pioneers passed through the Cumberland Gap between 1760 and 1850Cumberland Gap National Historical Park gets its name from the Cumberland Gap, the gateway to the West: a wide, low point in the Appalachian Mountains right around where the Kentucky border meets those of Tennessee and Virginia - and it's a pretty incredible section of the country. This Cumberland Gap has long been a migration point for larger animals hoping to go north or south through the mountains - and by larger animals I mean things like deer, bison, and people like you and I. Native American tribes used the gap for both trade and war on each other. Settlers used it to move west - between 1760 and 1850, historians estimate that almost 300,000 American settlers passed through the Cumberland Gap. During the civil war, the Cumberland Gap was a contested strategic point between the North and the South that was eventually won by the North in a bloodless surrender in 1863. The Cumberland Gap trail eventually became a two-lane highway but, in 1996, the completion of a four lane tunnel - the Cumberland Gap Tunnel - going *under* the Cumberland Gap replaced the need for the two-lane highway going over it. The removal of the highway restored the trail over the Cumberland Gap to a footpath. Now you can see the original Cumberland Gap trail as it may have looked to those crossing it in the 1800's. Established in 1940, the Cumberland Gap National Historical Park covers some 20,508 acres and includes such a list of things to do and see that I couldn't possibly attempt to include them all here. After all, Tennessee, Virginia, and Kentucky all converge within the park! Beyond the park's rich history, which I have barely even touched on, there are spectacular vistas, vast underground caverns, diverse plant and animal life, and almost 70 miles of hiking trails. I *still* haven't scratched the surface. Cumberland Gap National Historical Park is one of those places so rich in historical significance and natural beauty you'd need a book to adequately explain - a blog post just wont do it - but even a book can't do it justice. Really, you just need to go.
Cumberland Gap National Historical Park
The National Park Service site:
www.nps.gov/cuga/index.htm
Looking for Lodging in Daniel Boone Country?
When you're exploring somewhere new, it's nice to be able to get advice about what to see from a local or two. When you choose a
Kentucky Bed and Breakfast
, you're not only going to get superlative, personalized service and delicious breakfasts but also insight into the region. Don't make a mistake you'll regret, later - book your reservations, now.